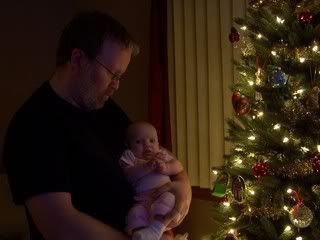 H
ello there friend!
I do hope your doing well. I wonder if your taking some quiet time amongst the hustle and bustle of the Holiday season? Right now I have instrumental Christmas music on and I'm FINALLY resting with quiet time.
The past two days I've been able to find some time to get chores done around the house. Balancing my life as wife and mommy haven't been so easy but I'm finally getting the hang of it with Gods help.
Amelia is right here by my side taking a little nap. As I look at her precious face I am again in mighty praise for this little gift God has provided us with. She encourages me along with God to be the best person I can be in and through Christ. I WILL tell you it hasn't come easy at times but I am confident that God is ALWAYS doing a good work within me. I pray that my example will shed some light in my husbands life just as I hope it will my daughters life.
How are you getting on? It feels like forever that I've kept in touch regularly with my blog. This was an idea in my head after the loss of our son Jackson. It's helped me to write and to heal. While I'd like to keep this blog as it's intended goal, I'm also hoping to add just one more blog in the next few months to share more happy moments as our daughter and family grows along with passions of my own. That would be sewing, gardening, knitting, cooking, baking, quilting, a hopeful new passion of healthy living as well as budgeting, coupon and such. I'm looking forward to sharing it with you when I finally get that vision up and running as well. I've envisioned what my family is right now.
I still want to keep Broken Heart, Mended Fences as it's healing source to those who have lost a child. I hope it will become a resource in the future. While I find peace and joy in the future I have with our son in Heaven, my heart still hurts and yearns for a little boy who isn't here. How will I share this little gift with our beautiful daughter and her siblings one day? Most importantly, how can I share Jesus with others through the life and death of our son? I pray God will continue to give me wisdom to know what to do and the time to do it.
It seems fitting that Christmas is almost here as I sit here and share this thought with you. The birth of a Savior who gave His life for us so that WE may live eternally in heaven. So that we may praise Him, be illness free without a tear and so we may reunite with our loved ones who were lost. Those who knew Him and now know Him better than we do here on earth as we read of His Word.
I pray during this Christmas season that you find yourself with Gods peace and great joy. Even through the darkness if you find yourself there! This too shall pass.
If you find yourself alone, I pray also God would fill your cup and let it overflow. That you would feel His mighty presence and know that you are loved by Him just as I love you today dear friend.
And so with this message comes the hope of a new year right around the corner. I look forward to sharing the New Year with you as I look forward to a future of hope through Christ Jesus with my family and ask that You and Yours have a year full of abundant blessings in His Mighty name! Amen.